Listed Alternatives includes Listed Private Equity, Listed Infrastructure and Listed Debt. It provides access to alternative investment strategies with no minimum investment and no lock-up period. What type of returns and investment characteristics can be expected?
Summit
Listed Alternatives
2019

June 27, 2019

FIFA Museum Seestrasse 27
8002 Zurich
in cooperation with: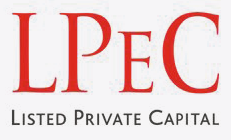 AGENDA
Welcome
Introduction and Welcome
Michel Degosciu (Managing Director, LPX AG)
Douwe Cosijn (CEO, LPeC)
09:00
Panel I
Listed Private Equity – the market, key factors, deal pricing, leverage, underlying performance, valuations, exits and risks
Ralf Gruss – Apax Partners (AGA)
Steven Tredget – Oakley Capital
Moderator: Douwe Cosijn (LPeC)
09:15-09:45
Case Study I
Listed Private Equity – Apax Partners and our market approach
Ralf Gruss – Apax Partners (AGA)
09:50-10:10
Academic I
Private Equity Deal Flow
Ludovic Phalippou (Saïd Business School) Professor of Financial Economics
10:15-10:45
Case Study II
10:45-11:00
Interview
Listed Private Credit: European and international leveraged loan markets – understanding the market, pricing, risks, access and liquidity
Richard Boleat – CVC Credit Partners
Justin Atkinson – CVC Credit Partners
11:20-12:00
Panel II
LPeC Investor considerations (LPeC publication) / LPX / Market commentary and Market Definition of Listed Alternatives, Risk & Return of Listed Alternatives, Asset Allocation,
Michel Degosciu – (LPX AG)
Moderator: Douwe Cosijn (LPeC)
12:00-12:40
Lunch/Flying Buffett
12:40-13:40
Risk & Return
Infrastructure Risk & Return Characteristics Infrastructure Definitions
Robin Jakob (LPX AG)
13:40-14:10
Panel III
Infrastructure within a global portfolio What is the optimal weight of infrastructure within a global investment portfolio?
Robin Jakob, LPX AG
Prof. Maurice Pedergnana
Moderator: Markus Städeli, NZZ
14:15-14:45
Case Study III
Infrastructure Case Study – Airports Aspects of Growth Domestic and International Airport of Zurich
15:00-15:40
Case Study IV
15:40-16.10
Close
Closing Remarks
Michel Degosciu (Managing Director, LPX AG)
16:10